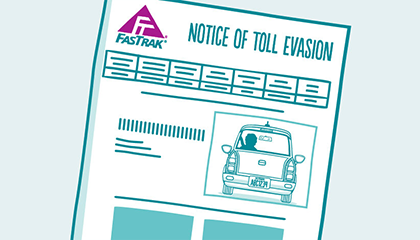 Resolve Toll Violations
For assistance with toll violations.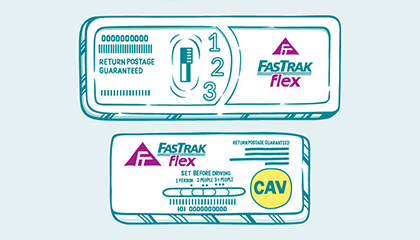 Get a FasTrak Account
Sign up for FasTrak account and order a
FasTrak Flex® or FasTrak Clean Air Vehicle transponder.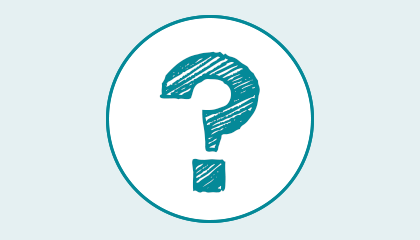 Questions
A list of frequently asked questions.
San Mateo 101 Express Lanes
---
The San Mateo 101 Express Lanes Project is 22 miles of express lanes in both directions on U.S. 101 from the San Mateo County/Santa Clara County Line to I-380 in South San Francisco. The San Mateo 101 Express Lanes will seamlessly connect to the express lanes being constructed in Santa Clara County.    
A goal of the express lanes is to enable travel speeds of 45 mph or greater, resulting in reduced and more reliable travel times.   
Key Project Benefits:   
* Reduce congestion in the corridor   
* Increase person throughput (the number of people moved)   
* Encourage carpooling and transit use   
* Improve travel time and reliability for express lane users   
* Use modern technology to manage traffic